Beauty and the Beast Character Brunch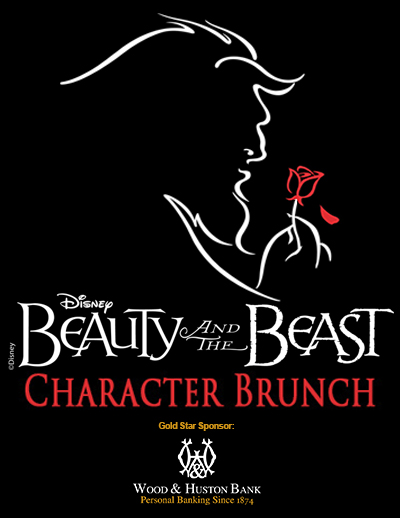 Start your day the fun way with the characters of Disney's Beauty and the Beast at the J. Huston Tavern as you enjoy a deliciously silly breakfast!
It will be your most enchanted Meal of the Day!
The Lyceum Theatre is bringing a Disney-like experience to Arrow Rock. Be our guest at a special Character Brunch where your children can meet their favorite enchanted characters from the Lyceum's production of Disney's Beauty and the Beast! Take photos with Belle and the Beast and enjoy a truly tasty buffet at the J. Huston Tavern. This promises to be the experience of a lifetime and you're guaranteed to have an enchanted time when the affable, laughable characters join in on all the breakfast fun!
The Character Brunch with some of the characters from Disney's Beauty and the Beast takes place on Saturday and Sunday, June 10 & 11 and June 17 & 18 from 10:30 AM to 11:30 AM.

Tickets ON SALE NOW! General Admission: Adults: $19.95, Children: $14.95. Each breakfast includes your choice of juice, soft drink, coffee or tea.

Rating:
G
PERFORMANCE DATES:
Saturday, 06/10/17 - 10:30 am
Sunday, 06/11/17 - 10:30 am
Saturday, 06/17/17 - 10:30 am
Sunday, 06/18/17 - 10:30 am