2018 Season Opening Night Party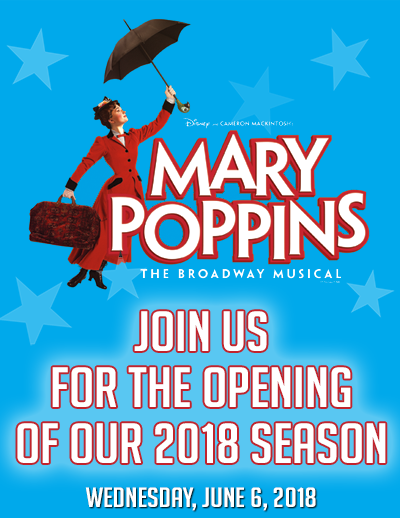 Help kick off The Lyceum's 2018 Season! Join us for the evening performance of Disney's Mary Poppins on Wednesday, June 6 at 8 pm.
After the show join the cast and crew of Disney's Mary Poppins following the performance as we celebrate the launch of our 2018 Season!*
Get your tickets today!
*Tickets are $30 and reservations are required.

Rating:
PG 13
PERFORMANCE DATES:
Wednesday, 06/07/17 - 8:00 pm
Wednesday, 06/06/18 - 10:30 pm