Murder Mystery Weekend: Homicidally Ever After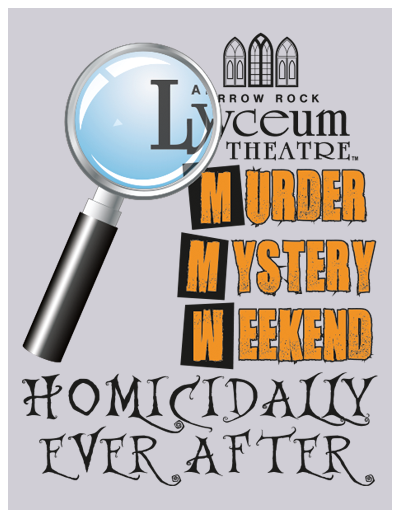 When classic characters from famous fairy tales and fantasy stories gather at The Lyceum for their annual union meeting, chaos ensues. Prince Charming, the Big Bad Wolf, the Queen of Hearts, all vying to run the union, battle it out at a weekend gathering gone wrong. Join us as we test your detective skills, tickle your funny bone, and stir up a little drama! What will make this weekend different from other Lyceum mystery weekends? Guests will receive their well-known fictional characters and related bios ahead of the weekend's events.
Do you have what it takes to solve the mystery and be our weekend's Super Sleuth? Join us as the Lyceum Theatre presents an entire weekend of entertainment October 26 – 28. No matter what happens during this Murder Mystery Weekend, The Lyceum will be sure to accommodate you and your guests for a fun-filled all-inclusive weekend with fantastic food and snacks, surprises and prizes and top quality thrilling entertainment. Make sure to pack comfortable shoes, as we will be searching all of Arrow Rock for clues.
Check-in on Friday afternoon from 4pm to 7pm and get ready for an adventure that is an unconventionally fun 48 hours until its unbelievable conclusion at Sunday brunch. Reservations are required and space and housing is limited and will be based on a first come first serve basis. Rooms are available for one or a group. Secure your reservation in our books now… before they disappear!
For pricing or more information contact us at events@lyceumtheatre.org or call Rebecca Early at 660-815-7209. Reservations not available online.

Rating:
PG 13
PERFORMANCE DATES:
Friday, 10/26/18 - 4:00 pm