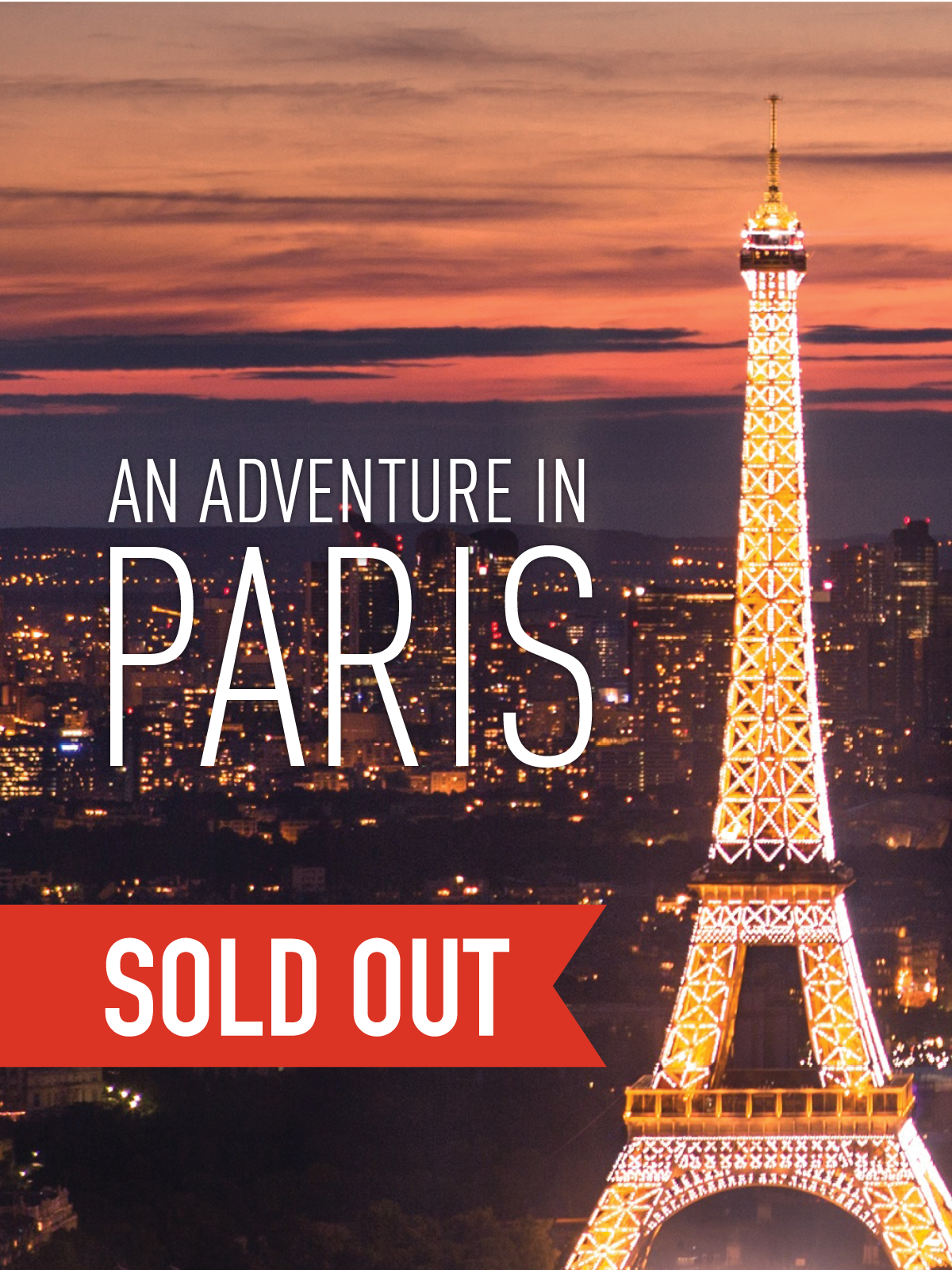 October 11-20, 2022
All our spots are filled but you can add your name to the waiting list.
There's a reason Paris is one of the most popular cities among travelers. Known as the "City of Light" or the "City of Love," the streets of Paris overflow with culture, art, beauty, and history. Enjoy this multifaceted city with our Lyceum Trippers as we provide you with wonderful accommodations, fabulous dinners, professionally guided tours, nightly cocktail parties, entertainment, and a few surprises along the way.
It's not just another trip…it's an experience!
For more information and to make your reservation call:
Rebecca Early
660-815-7209

Rating:
PG 13
PERFORMANCE DATES:
Tuesday, 10/11/22 - 12:00 am