Whether it's a family outing, an evening with friends, a student field trip, or a company event, we are ready to entertain you and your guests.
Purchase our gift cards online and have them sent anywhere!
Whether it's for a birthday, anniversary, business associate or holiday stocking stuffer, the gift of live theatre is always the perfect gift.
PURCHASING, POLICIES, AND HOURS

Important information
about Ticket Scammers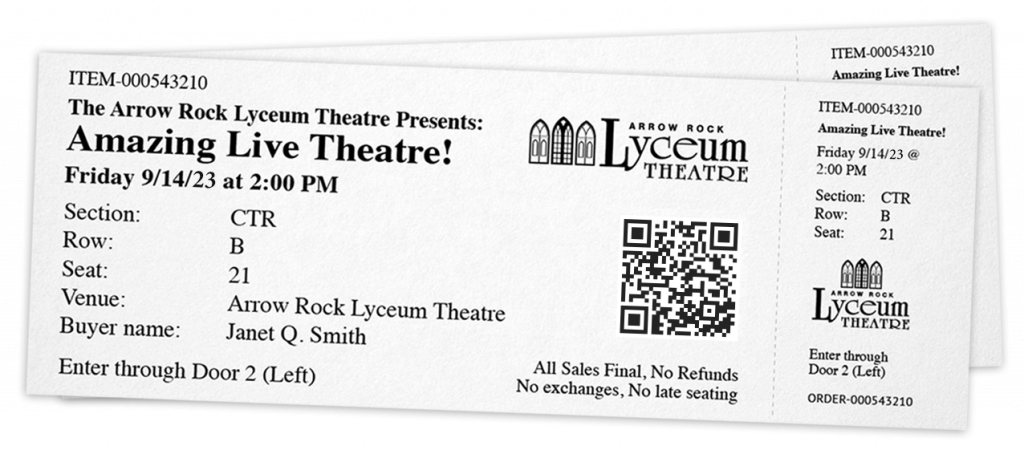 There is a growing problem with third party vendors selling Lyceum Theatre tickets at high prices. Numerous online ticketing websites and "brokers" will make you think they are an official ticketing website for our productions. BE CAUTIOUS!
This website — LyceumTheatre.org — is the only official online point of sale to purchase tickets to our shows and concerts. You may also call our box office at 660-837-3311 to buy tickets safely.
If you purchase tickets from another website or broker, we cannot guarantee those tickets are valid and cannot assist with any refunds or exchanges.