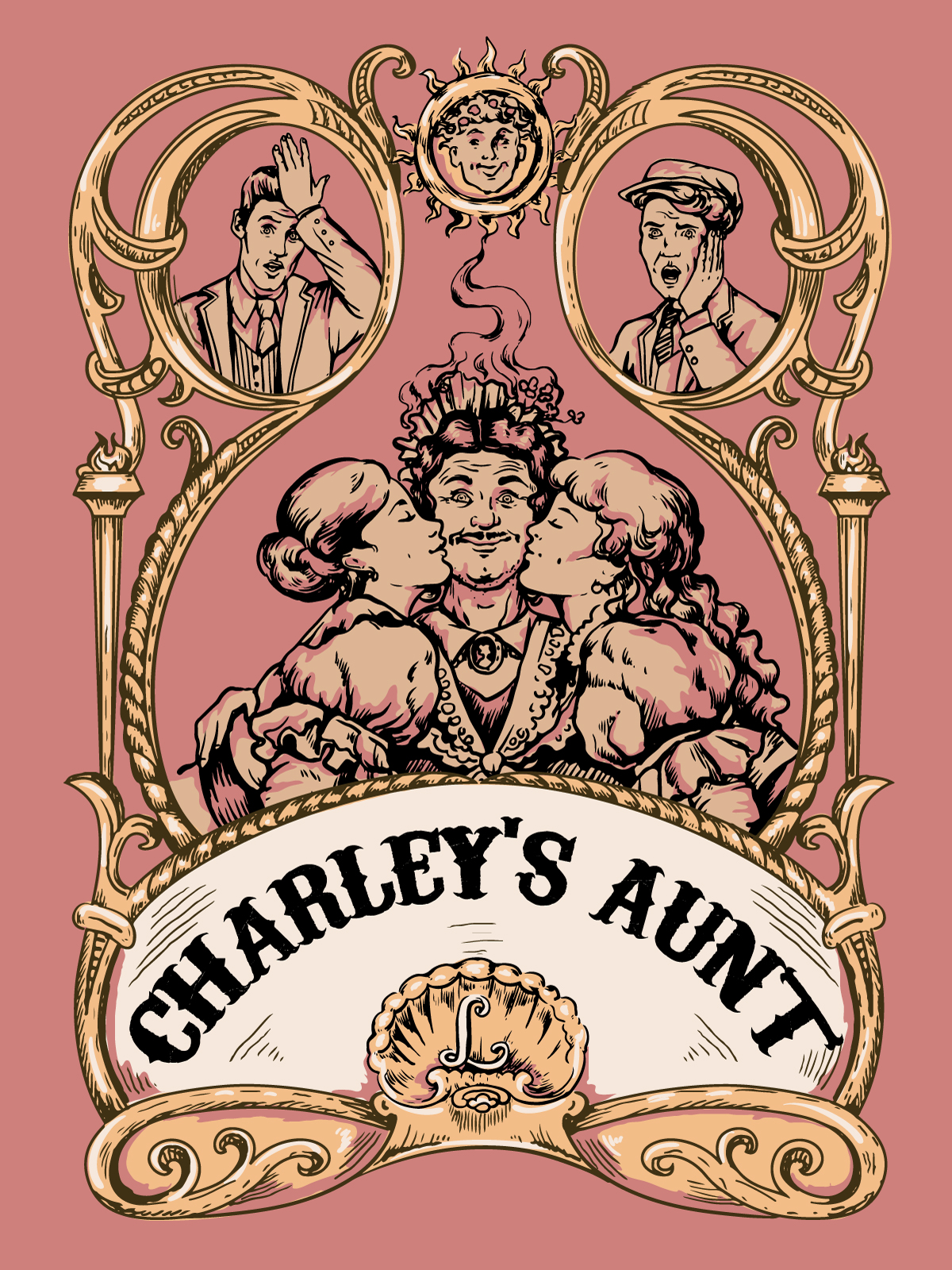 By: Brandon Thomas
What absurd ends would a couple of lovesick young men in the late 19th century be willing to go to in order to win the affections of two attractive young women? Jack and Charley have enticed Kitty and Amy to a luncheon with Charley's millionaire aunt from Brazil, "where the nuts come from," but there's a problem – the wealthy matron cancels at the last minute. The men have an absurd solution befitting this British farce: they invite their ne'er-do-well Oxford undergrad friend to stand in for the absent auntie, and hilarity ensues when the real aunt returns! Don't miss this lighthearted comedy of errors and errant lads that will surely have you in stitches.
COMEDY RATED G
This production is perfect for audiences ages 4 and above. All children must have a ticket. Children under age 4 not permitted.
While there is no official rating system for live theatre, we have attempted to give patrons relevant information so they can make informed decision based on their own taste and judgment. 
"Charley's Aunt" is presented by special arrangement with Samuel French, Inc., a Concord Theatricals Company. 
New York Casting by Jason Styres, CSA
Rating:
G
PERFORMANCE DATES:
Wednesday, 03/16/22 - 2:00 pm
Thursday, 03/17/22 - 2:00 pm
Friday, 03/18/22 - 2:00 pm
Friday, 03/18/22 - 7:30 pm
Saturday, 03/19/22 - 2:00 pm
Saturday, 03/19/22 - 7:30 pm
Sunday, 03/20/22 - 2:00 pm