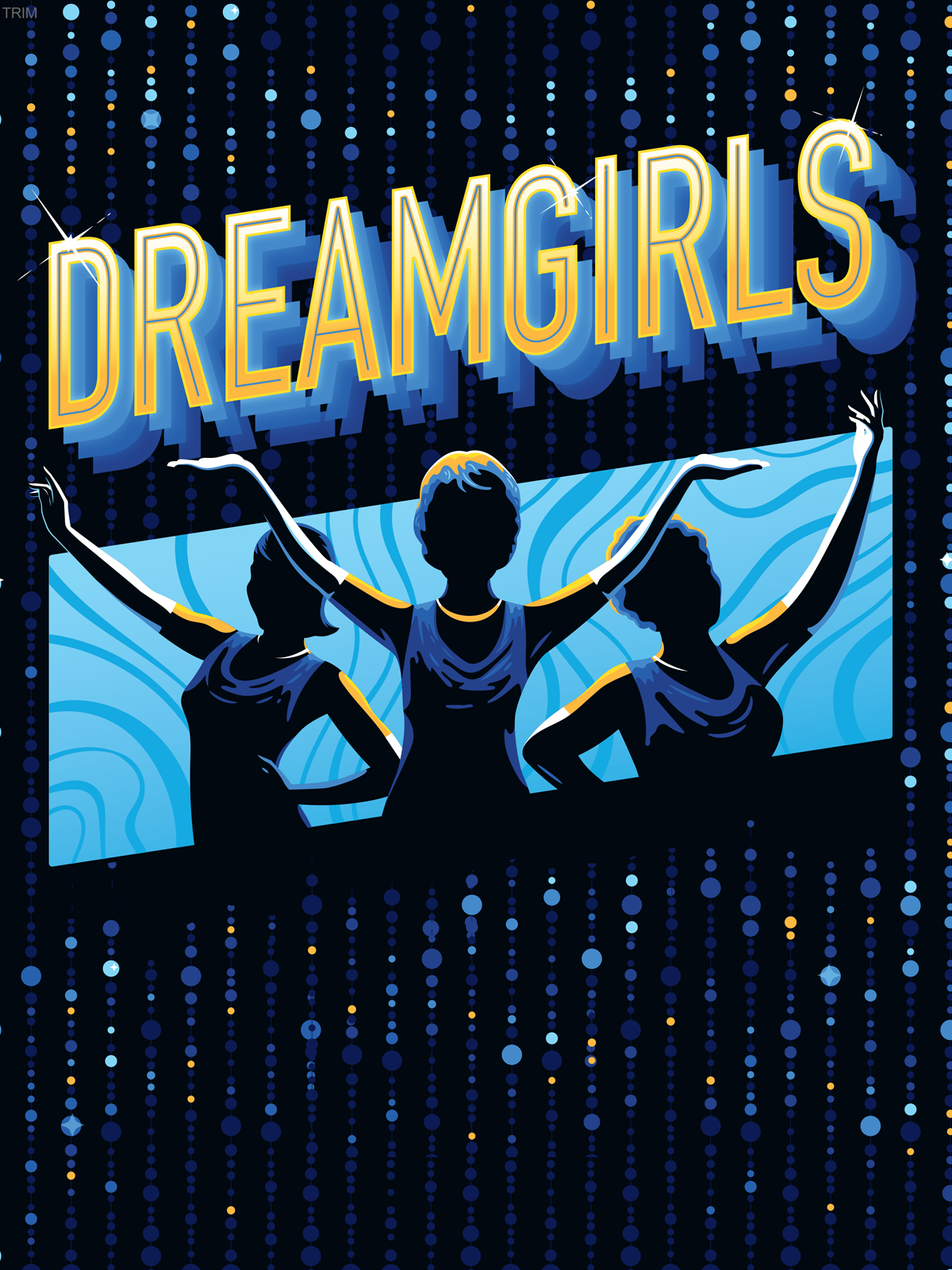 Book and Lyrics by Tom Eyen | Music by Henry Krieger
Original Broadway Production Directed and Choreographed by Michael Bennett
Orchestrations by Harold Wheeler
Dreamgirls The Broadway Musical is based on the show business aspirations and successes of R&B acts such as The Supremes, The Shirelles, James Brown, and Jackie Wilson. The musical follows the tumultuous story of a young female singing trio from Chicago, Illinois called "The Dreams" who become music superstars. Set in the cutthroat, high stakes, and booming popular music business in the 1960s and 1970s, it portrays highly dramatic interactions between characters both on stage and off as they overcome a myriad of hurdles in pursuing their dreams. They discover, vividly, how the music business can change from brutally ugly to unbelievably glorious all in the blink of an eye.
MUSICAL, RATED PG
DREAMGIRLS is presented by arrangement with Concord Theatricals. (www.concordtheatricals.com)
Rating:
PG
PERFORMANCE DATES:
Thursday, 07/14/22 - 7:30 pm
Friday, 07/15/22 - 2:00 pm
Friday, 07/15/22 - 7:30 pm
Saturday, 07/16/22 - 2:00 pm
Saturday, 07/16/22 - 7:30 pm
Sunday, 07/17/22 - 2:00 pm
Wednesday, 07/20/22 - 2:00 pm
Thursday, 07/21/22 - 2:00 pm
Friday, 07/22/22 - 2:00 pm
Friday, 07/22/22 - 7:30 pm
Saturday, 07/23/22 - 2:00 pm
Saturday, 07/23/22 - 7:30 pm
Sunday, 07/24/22 - 2:00 pm