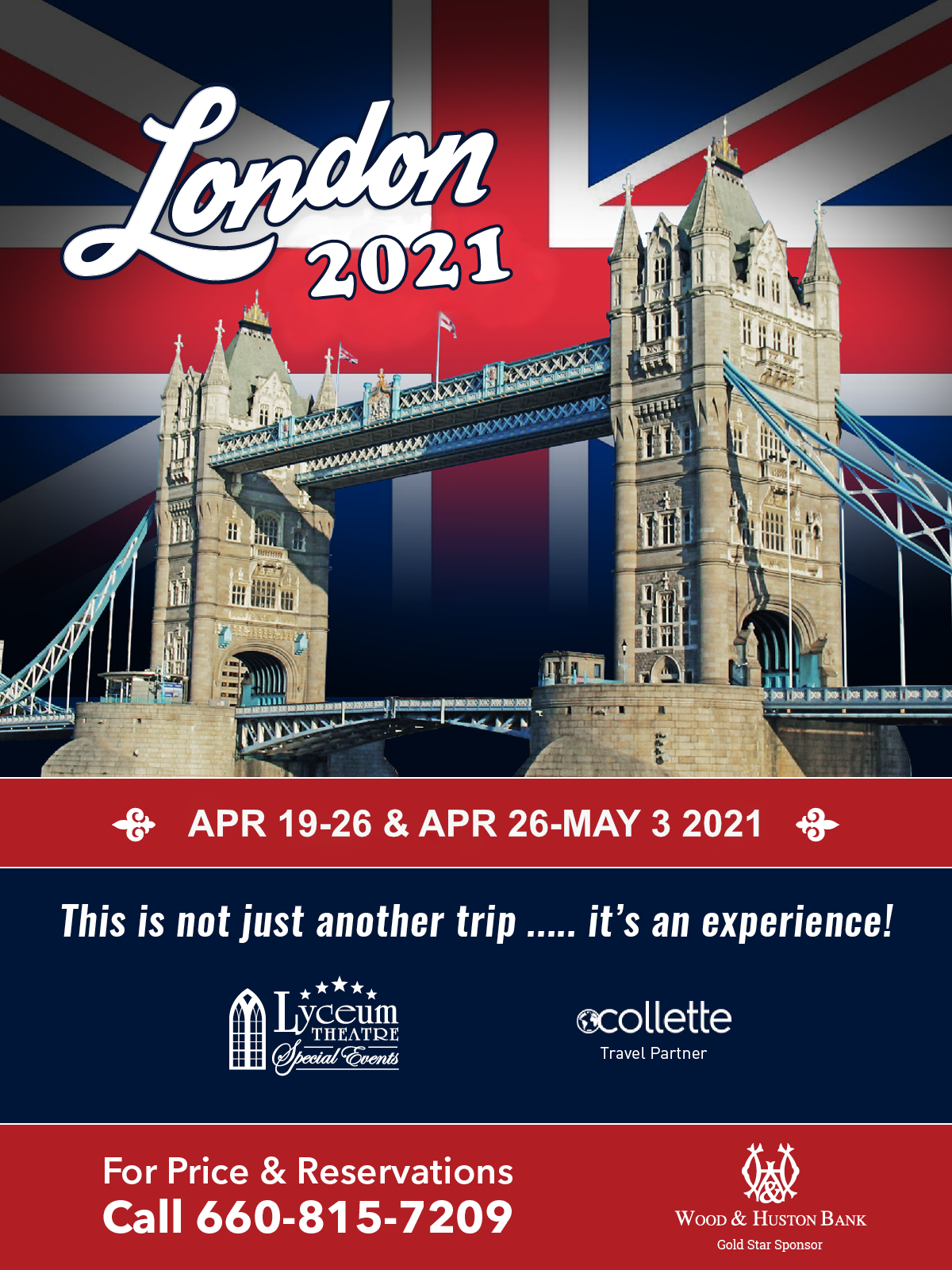 LIMITED AVAILABILITY 
CALL FOR INFORMATION TODAY!
WE'RE GOING TO LONDON!
DATES MOVED:
APR-MAY 2021
APR 19-26 & APR 26-MAY 3
Join us for this incredible travel opportunity with the Lyceum Trippers as we explore London next fall (The food! The culture! And of course: the theatre)! We've organized a truly spectacular experience for you in this cultural center.
In order to offer our patrons the best seats and deals, we secured only a few spots for this once-in-a-lifetime tour, so call today for information and to sign up.
For more information/to reserve your place:
Call Rebecca Early today: 660-815-7209.

Rating:
NONE
PERFORMANCE DATES:
Monday, 04/19/21 - 12:00 am
Monday, 04/26/21 - 12:00 am