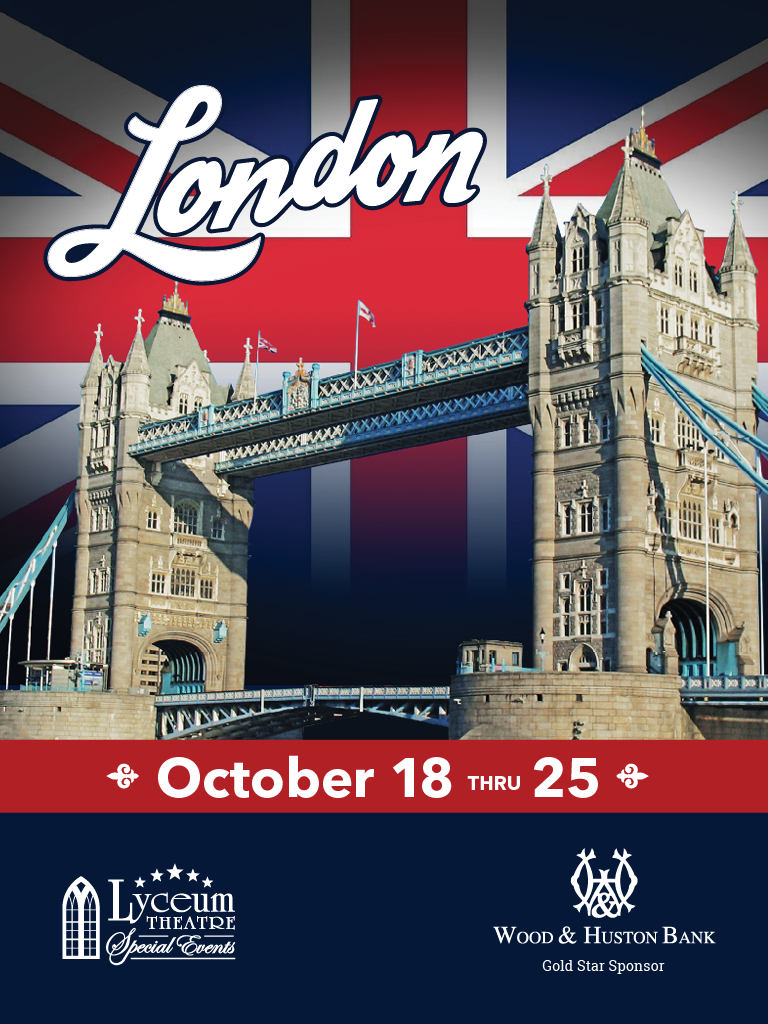 Join us for an amazing trip to London
Time is running out, reservation deadline Sept 5!
Join us for a very special 60th Anniversary Lyceum trip as we travel across the Atlantic Ocean to London. Among the oldest of the world's great cities—London's history spans nearly two millennia and is one of the most culturally vibrant cities in the world. Its bustling city streets are lined with beautiful gardens, fascinating museums, celebrated monuments and grand theatres, and you'll be a part of it all.
Your accommodations will be at the Radisson Blu Edwardian Vanderbilt, a 4 star townhouse hotel. Its South Kensington location is perfect for those interested in arts, culture and fashion, all within walking distance.
We kick off your week with a local expert taking you on a fascinating panoramic city tour. You will see and explore many of the most famous and recognizable sites in London, including St. Paul's Cathedral, the Tower on London, the Houses of Parliament, Westminster Abbey, Big Ben, and of course the royal residence of the Queen, Buckingham Palace. For those with shopping on the mind, we will visit Harrods, the world's leading luxury department store. You'll explore the wealthy neighborhoods of Kensington and Knightsbridge, with a stop at Kensington Palace, once the home of Queen Victoria and Princess Diana. Then you'll travel across England's beautiful countryside to Oxford, one of the world's most famous university cities. And finally, you'll embark on a wonderful excursion to Windsor Castle, originally built to guard the city of London.
Of course, your Lyceum trip is not complete without a peek into London's world-renowned performing arts. You'll be entertained with live theatrical productions, and enjoy a behind the scenes look at the legendary Globe Theatre.
Plus, you'll dine at some of the best and most unique restaurants in London while making unforgettable memories with your fellow Lyceum trippers.
Like all of our Lyceum trip experiences, you will enjoy so much more plus a few special surprises.
London with The Lyceum… this is not just another trip… it's an experience.
For more information and to make your reservation, call Rebecca Early at 660-815-7209.

Travel partner:

Rating:
N/A
PERFORMANCE DATES:
Monday, 10/18/21 - 12:00 am