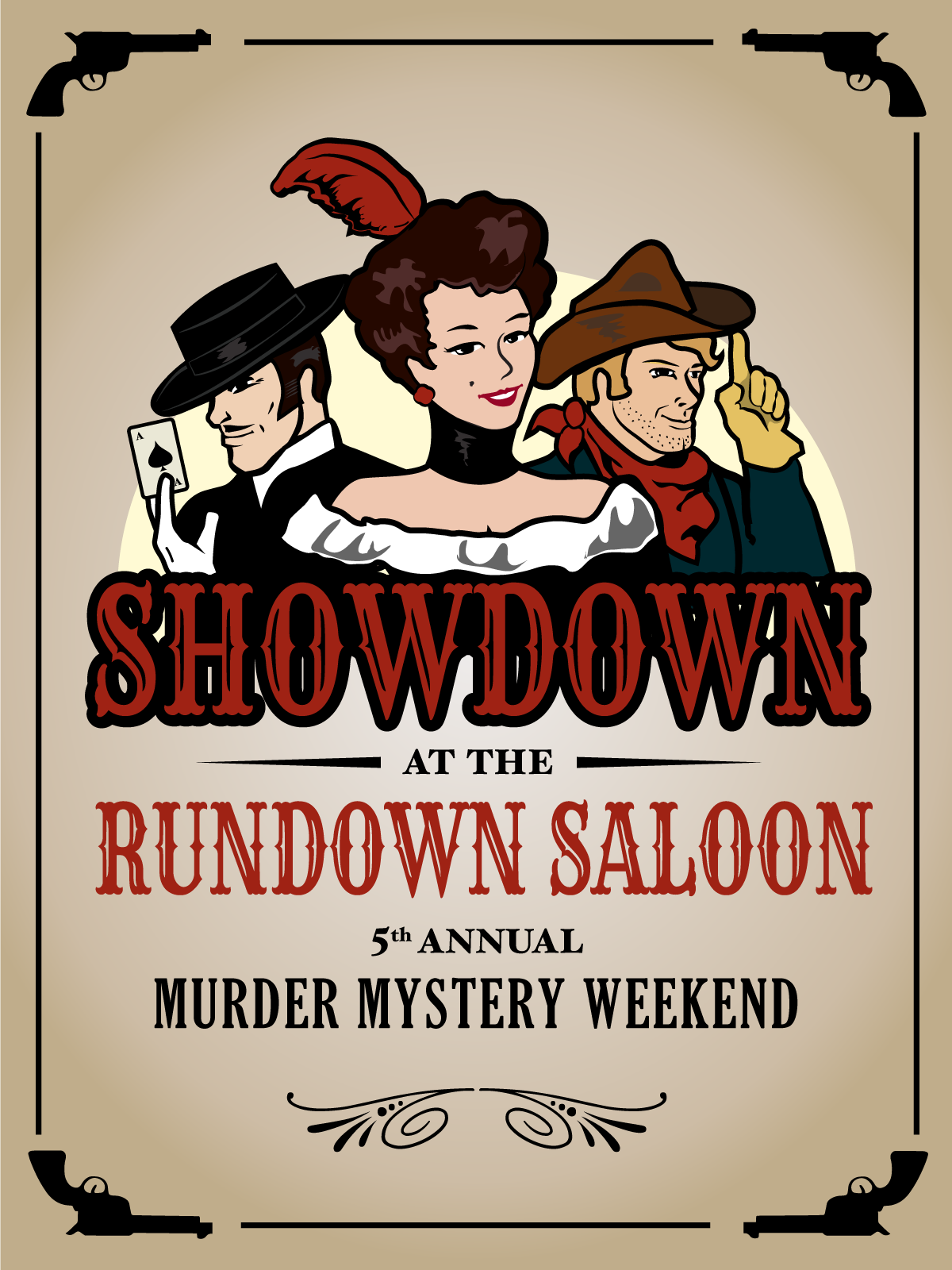 Showdown at the Rundown Saloon
Kick off your boots and stay the weekend Nov. 5-7
Sofonda Fellers and her right-hand man, Dang Steadfast, are facing the loss of one of the most storied saloons of the Wild West, the Risky-a-Go-Go.  With the threat of foreclosure hanging over them, they call in Sheriff Tex to investigate some mysterious happenings.  Add in come addicted poker players, nosy journalists, clueless cowboys, and colorful dancing girls, and you have a saloon-ful of mystery and hijinks.  So grab a pard'ner, and come say, "Howdy" to the folks at the Risky-a-Go-Go.  With any luck, you'll prove you have what it takes to solve the mystery and be this year's Super Sleuth!
Check in time begins at 5:00 PM on Nov. 5
For more information and to make your reservation, call Rebecca Early at 660-815-7209.

Rating:
PG 13