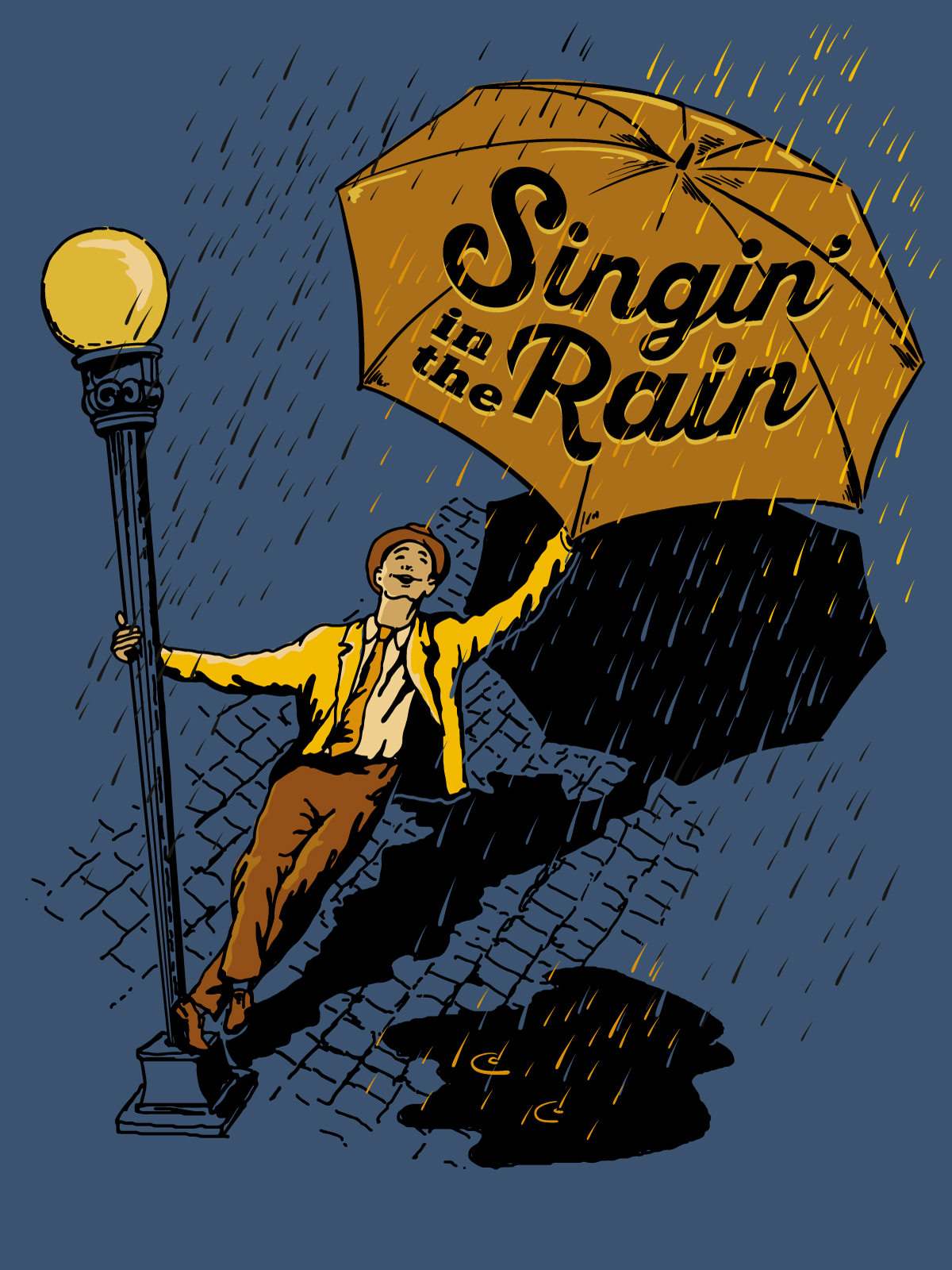 Screenplay By: Betty Comden & Adolph Green
Songs By: Nacio Herb Brown & Arthur Freed
Based on the classic Metro-Goldwyn-Mayer film, by special arrangement with Warner Bros. Theatre Ventures, Inc.
Tap your toes and sing along with this splashy adaptation of the celebrated and beloved film. The "Greatest Movie Musical of All Time" is faithfully and lovingly adapted from the original award-winning screenplay in Singin' in the Rain. Each unforgettable scene, song and dance is accounted for, including the show-stopping title number, complete with an onstage rainstorm! Hilarious situations, snappy dialogue and a hit-parade score of Hollywood standards make Singin' in the Rain the perfect entertainment for any fan of the golden age of movie musicals.
MUSICAL RATED G
This production is perfect for audiences ages 4 and older. All children must have a ticket. Children under age 4 not permitted.
Be advised, the use of strobe lights is part of the production.
While there is no official rating system for live theatre, we have attempted to give patrons relevant information so they can make informed decision based on their own taste and judgment. 


Rating:
G
PERFORMANCE DATES:
Thursday, 09/02/21 - 2:00 pm
Friday, 09/03/21 - 2:00 pm
Friday, 09/03/21 - 7:30 pm
Saturday, 09/04/21 - 2:00 pm
Sunday, 09/05/21 - 2:00 pm
Tuesday, 09/07/21 - 2:00 pm
Wednesday, 09/08/21 - 2:00 pm
Thursday, 09/09/21 - 2:00 pm
Friday, 09/10/21 - 2:00 pm
Friday, 09/10/21 - 7:30 pm
Saturday, 09/11/21 - 2:00 pm
Saturday, 09/11/21 - 7:30 pm
Sunday, 09/12/21 - 2:00 pm