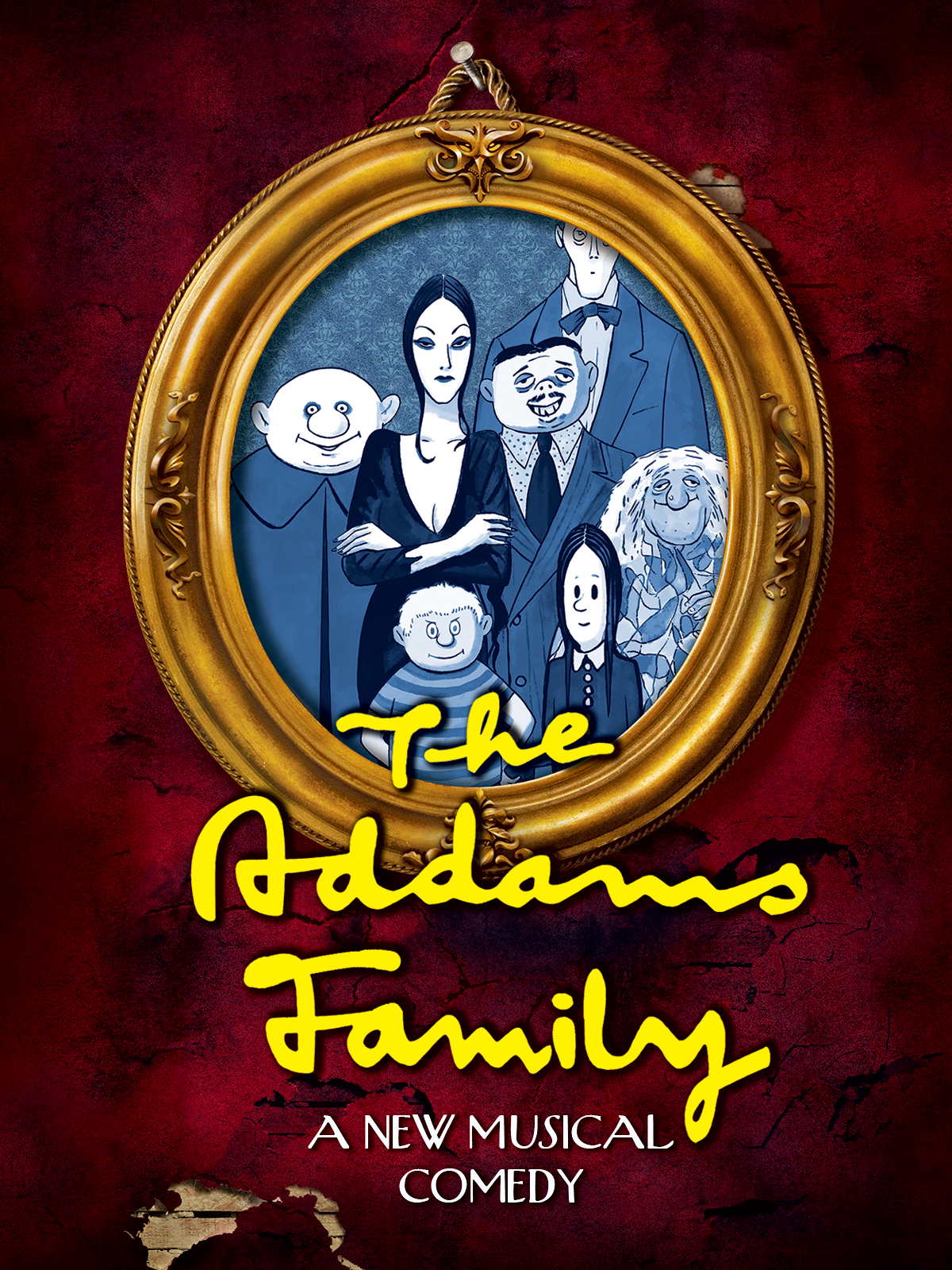 Book by MARSHALL BRICKMAN and RICK ELICE
Music and Lyrics by ANDREW LIPPA
Based on Characters Created by Charles Addams
They're creepy and they're kooky, mysterious, and spooky—and now they are the stars of a hilariously goulish musical! Storm clouds are gathering over the Addams family's mansion as Gomez faces every father's nightmare: his daughter, Wednesday, the ultimate princess of darkness, has fallen in love with a sweet, smart young man from a respectable family. And if that wasn't upsetting enough, Gomez must do something he's never done before– keep the secret from his beloved wife, Morticia. Everything will change for the whole family on the fateful night they host a dinner for Wednesday's "normal" boyfriend and his parents. One thing is certain: the Addams family will never be the same.
Casting by The Casting Collaborative, Jason Styres, CSA
Rating:
Musical, Rated PG (Children under the age of 4 are not permitted.)
PERFORMANCE DATES:
Friday, 06/09/23 - 2:00 pm
Friday, 06/09/23 - 7:30 pm
Saturday, 06/10/23 - 2:00 pm
Saturday, 06/10/23 - 7:30 pm
Sunday, 06/11/23 - 2:00 pm
Tuesday, 06/13/23 - 2:00 pm
Wednesday, 06/14/23 - 2:00 pm
Thursday, 06/15/23 - 2:00 pm
Friday, 06/16/23 - 2:00 pm
Friday, 06/16/23 - 7:30 pm
Saturday, 06/17/23 - 2:00 pm
Saturday, 06/17/23 - 7:30 pm
Sunday, 06/18/23 - 2:00 pm