PLAN YOUR VISIT
Enjoy the Arrow Rock Experience. Rejuvenate with theatre, food, wine, shopping, strolling, hiking, fishing, camping, antiquing, taking in historic sites, learning about the early 1800s --all within walking distance!
EIGHT GREAT WEEKENDS
If you spend eight great weekends in the Village — that's enough time to enjoy all eight performances, explore the five bed and breakfasts, dine in our eight area restaurants, shop in our gift, specialty, antique and craft shops, learn about our country's history through the guided tours with the Friends of Arrow Rock Information Center, view the artifacts at the Arrow Rock State Historic Site Museum and Park, hike along the trails to the Missouri River, put your feet up and read one of the two history books published about Arrow Rock.
THEATRE GET-A-WAYS
Celebrate the Lyceum with several Arrow Rock Theatre get-a-ways! Be creative! Between June and December celebrate by seeing all eight performances in our exciting line-up!
HISTORIC LANDMARK
The entire Village of Arrow Rock has been designated a National Historic Landmark recognizing its association with Westward Expansion, the Santa Fe Trail and artist George Caleb Bingham.  Explore, eat, sleep, shop, hike, camp, learn, relax and enjoy professional theatre right here in the heart of Missouri.  We call it… the Arrow Rock experience!  Take your own sweet time.
For more information on Arrow Rock and upcoming events when planning your trip, please visit…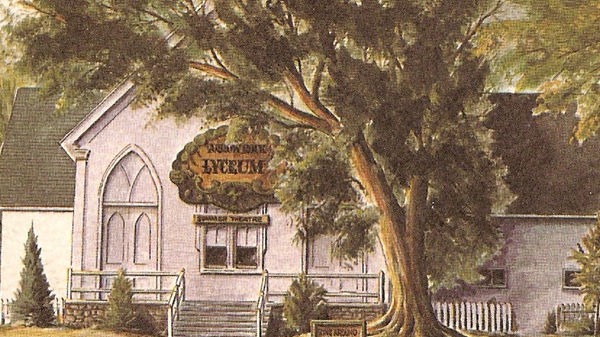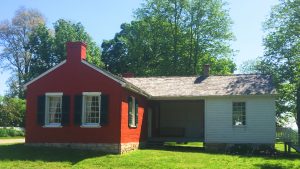 Friends Of Arrow Rock
Main Street, Arrow Rock, MO 65320
(on the boardwalk)
Phone: 660-837-3231
Web: friendsofarrowrock.org
The mission of the Friends of Arrow Rock is to share the Missouri frontier experience with current and future generations. As stewards of its history, the Friends of Arrow Rock safeguard the memories of the village by preserving its buildings and artifacts. Books, exhibits, guided tours four times daily. Open daily June-August; Weekends May, September, October.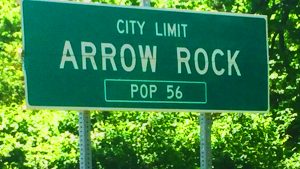 Arrow Rock State Historic Site
General Info: 660-837-3330
Camping reservations: 877-422-6766
866-568-9776 (TDD)
Web: mostateparks.com
A visitor center with museum exhibits and audio-visual programs, hiking trails, small fishing lake, picnic shelter, playground and a campground are available at the 167-acre site.  Modern campsites with showers, restrooms, trailer dump, water hydrants and firewood lot. Gates close at 10:00 p.m. Visitor Center Museum open daily March-November, 10 am – 4 pm; June-August, 10 am – 5 pm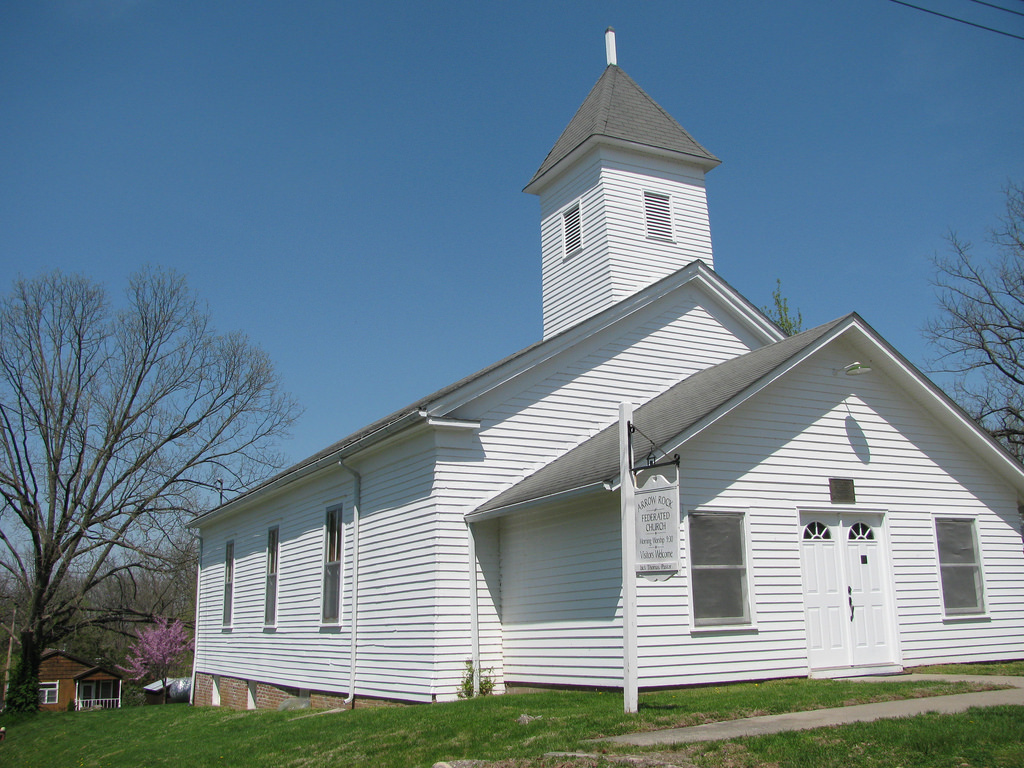 WORSHIP SERVICES
The Federated Church
High Street, Arrow Rock, MO 65320
Sunday morning worship at 9:30 am
Email: arrow_rock_federated@yahoo.com
At the Lyceum, we are committed to making the theater going
experience the best it can be for all our patrons.
The Lyceum is accessible to persons with disabilities and is equipped with assisted listening devices, available at no cost in the theatre's lobby.
DIRECTIONS
The Lyceum Theatre is located at:
114 High St.
Arrow Rock, MO 65320
Note: Your vehicle GPS might not recognize this street address.