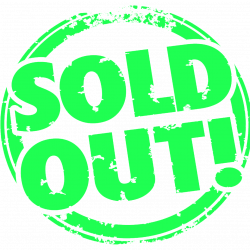 July 18 – July 29
A Lyceum Premiere!  Footloose is the story of Ren McCormack, a teenage boy from Chicago. When Ren and his mother move to a small farming town, Ren is prepared for the adjustment to his new high school. What he isn't prepared for are the local laws – including a ban on dancing. Footloose celebrates the wisdom of listening to young people, guiding them with a warm heart and an open mind.
Sawyer Brown
Live in Concert
"The Rolling Stones of Country Music"
Sawyer Brown have released 23 albums with 3 gold albums. More than 50 of their singles have entered the Billboard Hot Country Songs charts with three No. 1 singles including their signature song "Some Girls Do" and "Thank God for You". They received six Vocal Band of The Year awards and three Country Music Awards. The band bounds onto the stage night after night, delivering its own unique brand of high-energy entertainment
The 39 Steps  August 4 – 12
Mix a Hitchcock masterpiece with a juicy spy novel, add a dash of Monty Python and you have the intriguing, thrilling, riotous and unmissable comedy.
Souvenir  August 18 – 26
New York socialite Florence Foster Jenkins once said, "People may say I can't sing, but no one can ever say I didn't sing." Souvenir is a charming and hilarious musical comedy that reminds us that you can achieve anything when you set your mind to it.
A trip to Arrow Rock isn't complete without enjoying the wonderful restaurants, homey Bed and Breakfasts, and charming shops.
2018 SEASON
LYCEUM TICKETS
Call our Box Office at 660-837-3311 to find out about the many ways you can enjoy a Lyceum production.
2018 SEASON SPONSORS
The Lyceum applauds our 2018 Season Sponsors.
Make sure to support our gracious sponsors and visit the links below.