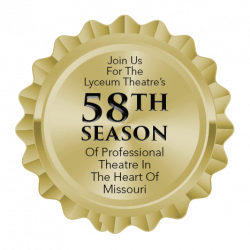 June 6 – June 17
Everyone's favorite practically perfect nanny takes the stage in this Supercalifragilisticexpialidocious musical adventure. Mary Poppins takes the children on many magical and memorable adventures, but Jane and Michael aren't the only ones upon whom she has a profound effect. Even grown-ups can learn a lesson or two from the nanny who advises that "Anything can happen if you let it."
Chimney Sweep Character Brunch

Join us at a special Chimney Sweep Character Brunch where your children can meet several characters from our upcoming production of Mary Poppins. Have your photo taken with Mary Poppins, talk with some of our cast members, and receive autographs as you enjoy brunch at the J. Huston Tavern.
A trip to Arrow Rock isn't complete without enjoying the wonderful restaurants, homey Bed and Breakfasts, and charming shops.
CASTING ANNOUNCED FOR THE ARROW ROCK LYCEUM PREMIERE OF DISNEY AND CAMERON MACKINTOSH'S MARY POPPINS
2018 SEASON
LYCEUM TICKETS
Call our Box Office at 660-837-3311 to find out about the many ways you can enjoy a Lyceum production.
2018 SEASON SPONSORS
The Lyceum applauds our 2018 Season Sponsors.
Make sure to support our gracious sponsors and visit the links below.