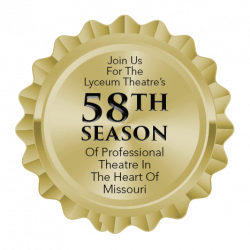 September 19 – 30

The creator of Always…Patsy Cline combines over 30 classic country tunes with a hilarious story about three gutsy gals who are determined to better their lives and follow their dreams to Nashville. The all-hit song list includes I'll Fly Away, Stand by Your Man, 9 to 5, Coal Miner's Daughter, Ode to Billy Jo, These Boots Are Made for Walking, Rocky Top, and I Will Always Love You. This charming, foot-stompin' musical has played to sold-out audiences across the country. MUSICAL, PG

Sawyer Brown
Live in Concert – October 4, 2018
"The Rolling Stones of Country Music"
Sawyer Brown have released 23 albums with 3 gold albums. More than 50 of their singles have entered the Billboard Hot Country Songs charts with three No. 1 singles including their signature song "Some Girls Do" and "Thank God for You". They received six Vocal Band of The Year awards and three Country Music Awards. The band bounds onto the stage night after night, delivering its own unique brand of high-energy entertainment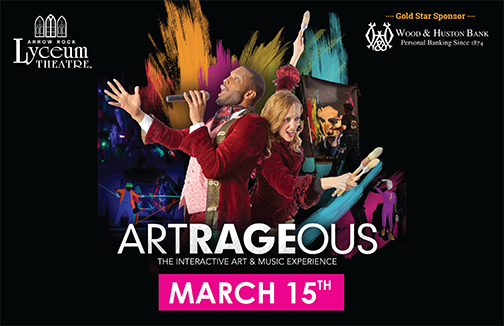 Artrageous
March, 15, 2019
Imagine an artist creating a masterpiece before your eyes in mere moments. With a palette of captivating vocals, intricate choreography and thrilling audience interaction, Artrageous offers a multi-sensory expedition, packed with wild inspiration, creativity and fun! The Artrageous troupe of painters, musicians, singers and dancers pays tribute to a variety of art forms, pop icons and musical genres, culminating in a gallery of fabulous finished paintings. The result?  A one-of-a-kind, interactive, crossover experience.
Gold Star Sponsor: Wood & Huston Bank
Seussical
April, 13, 2019
Seussical – A Musical, an adaptation of the Broadway musical for young audiences, brings together Dr Seuss's much loved books, Horton Hears a Who!, Horton Hatches the Egg, Gertrude McFuzz, and more.
Seussical tells the story of Horton the Elephant's quest to save the people of Whoville, who live on a tiny speck of dust.The Cat in the Hat narrates the story of Horton and the other characters in the Jungle of Nool.
Gold Star Sponsor: Wood & Huston Bank. Sponsored in part by: Central Missouri AGRIservice, LLC and McCarthy Chevrolet Buick GMC | GM Dealership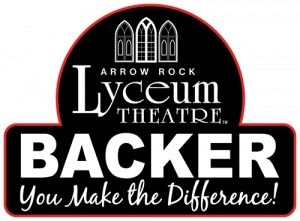 BECOME A LYCEUM BACKER TODAY!
The 2018 Backers Campaign is running from September, 2018 through May, 2019.
Sawyer Brown
Live in Concert – October 4
Sawyer Brown have released 23 albums with 3 gold albums. More than 50 of their singles have entered the Billboard Hot Country Songs charts with three No. 1 singles including their signature song "Some Girls Do" and "Thank God for You". They received six Vocal Band of The Year awards and three Country Music Awards.
Charles Dickens'
A Christmas Carol– December 12 – 23

The 5th Anniversary. Enjoy the return of a holiday tradition in Arrow Rock, now in its fifth year! The Lyceum is pleased to bring to life the familiar story of a seemingly heartless miser given one last chance at redemption by four visiting ghosts.
A trip to Arrow Rock isn't complete without enjoying the wonderful restaurants, homey Bed and Breakfasts, and charming shops.
2018 SEASON
LYCEUM TICKETS
Call our Box Office at 660-837-3311 to find out about the many ways you can enjoy a Lyceum production.
2018 SEASON SPONSORS
The Lyceum applauds our 2018 Season Sponsors.
Make sure to support our gracious sponsors and visit the links below.