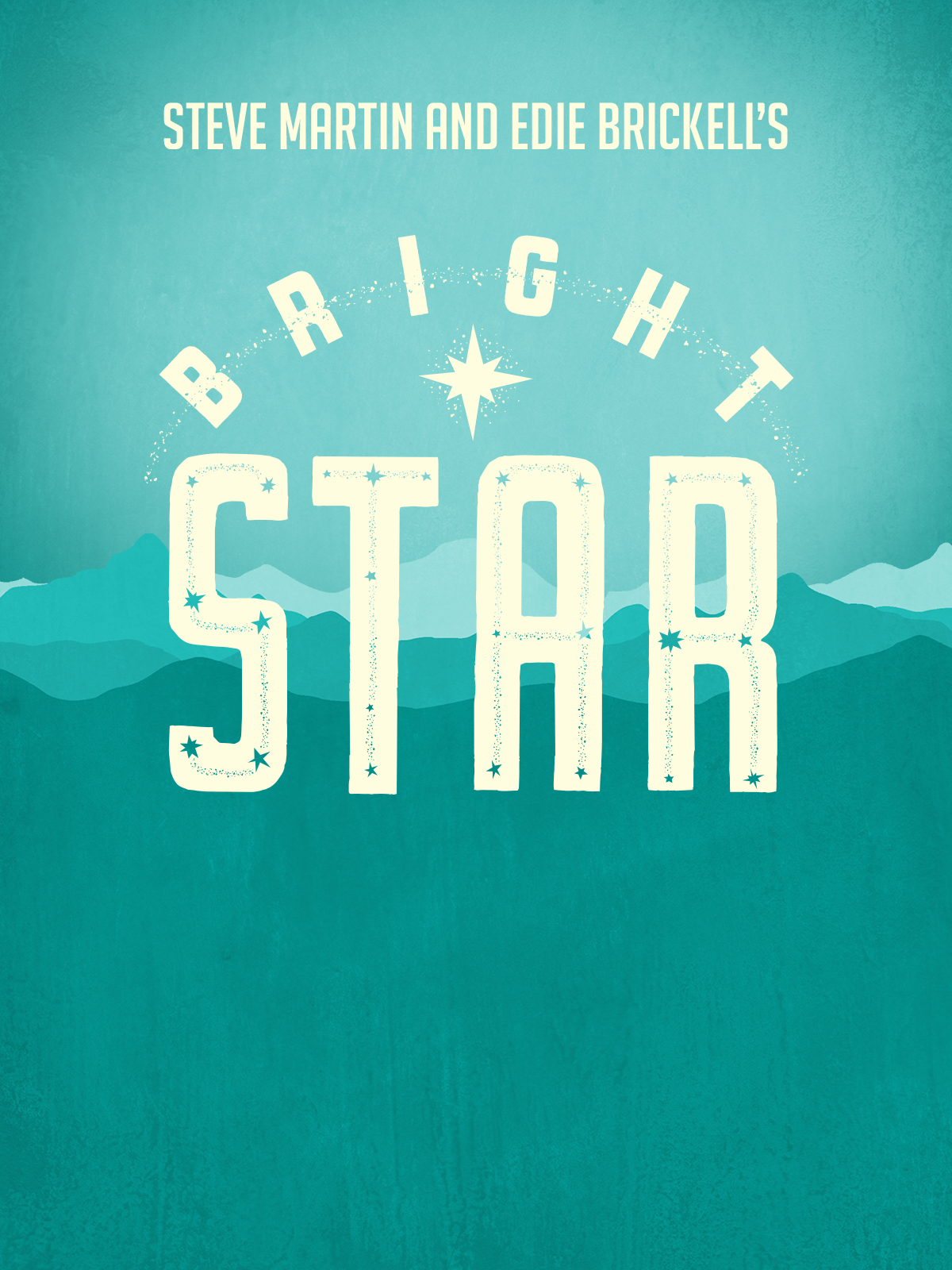 Music, Book & Story by Steve Martin
Music, Lyrics & Story by Edie Brickell
Inspired by a true story and featuring the Tony®-nominated score by Steve Martin and Edie Brickell, Broadway's Bright Star tells a sweeping tale of love and redemption set against the rich backdrop of the American South in the 1920s and '40s. When literary editor Alice Murphy meets a young soldier just home from World War II, he awakens her longing for the child she once lost. Haunted by their unique connection, Alice sets out on a journey to understand her past—and what she finds has the power to transform both of their lives. With beautiful bluegrass melodies and powerfully moving characters, Bright Star unfolds as a rich tapestry of deep emotion. An uplifting and nostalgic theatrical journey that holds you tightly in its grasp, Bright Star is as refreshingly genuine as it is daringly hopeful.
Special effects will be used in this production:
Theatrical Haze
Flashing Light Effects
Run time: approximately 2 hours, 25 minutes
(including 15-minute intermission)
BRIGHT STAR is presented through special arrangement with and all authorized performance materials are supplied by Theatrical Rights Worldwide 1180 Avenue of the Americas, Suite 640, New York, NY 1036. www.theatricalrights.com
Scenic Design underwritten by


Costume Design underwritten by
Bill and Jennifer True

Additional support provided by
       

Rating:
Musical, Rated PG (Children under the age of 4 are not permitted.)
PERFORMANCE DATES:
Friday, 09/29/23 - 7:30 pm
Saturday, 09/30/23 - 2:00 pm
Saturday, 09/30/23 - 7:30 pm
Sunday, 10/01/23 - 2:00 pm
Tuesday, 10/03/23 - 2:00 pm
Wednesday, 10/04/23 - 2:00 pm
Thursday, 10/05/23 - 2:00 pm
Friday, 10/06/23 - 2:00 pm
Friday, 10/06/23 - 7:30 pm
Saturday, 10/07/23 - 2:00 pm
Saturday, 10/07/23 - 7:30 pm
Sunday, 10/08/23 - 2:00 pm