Heritage Society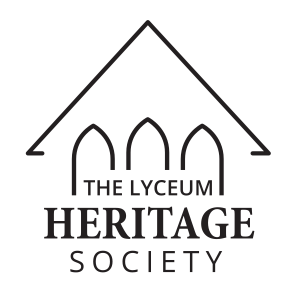 As a result of the generosity of many of our friends, The Arrow Rock Lyceum Theatre has established The Lyceum Heritage Society. Membership in The Lyceum Heritage Society is open to anyone who invests in The Arrow Rock Lyceum Theatre through a variety of estate planning tools such as bequests, gifts of life insurance, charitable remainder trusts, pooled income funds, charitable lead trusts, or charitable gift annuities. We recognize the following individuals for their commitment to the future of The Lyceum Theatre.
Chet F. Breitwieser
Charles & Pat Cooper
Jane C. Crow
John & Trish Fletcher
Marilyn K. Gordon
Dave & Nancy Griggs
John & Donna Huston
Michael Kateman
Day & Whitney Kerr
Erich & Edna Kirsten
Rich & Debbie Lawson
Dick & Cindy Malon
John Stewart
Abigail W. & Fredrick Tempel
To become a member of our Lyceum Heritage Society or if you have any questions, please contact our Managing Director, Steve Bertani at 660-837-3311, ext. 102.