Sherwood, the Adventures of Robin Hood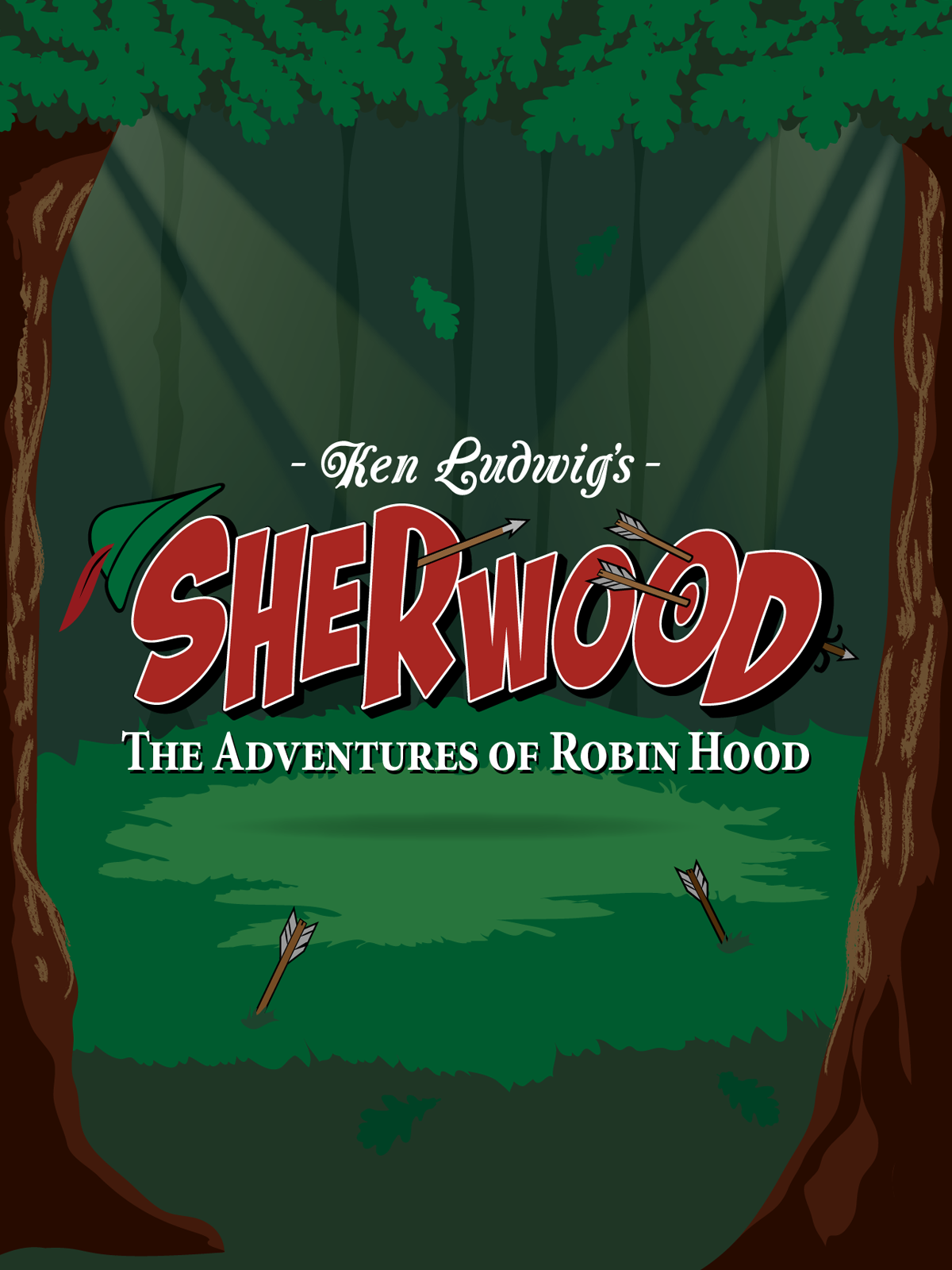 By Ken Ludwig
Ken Ludwig (Murder on the Orient Express and A Comedy of Tenors) has packed this new play with thrills, romance, laughter, and immortal characters like Little John, Friar Tuck, Maid Marian, and, of course, Robin Hood. Sherwood: The Adventures of Robin Hood promises to steal from the rich legend and give big laughs to the audience as it tells the enduring story of a hero of the people who takes on the ruthless greedy Prince who has taken control of England. So get ready to duck an arrow or two – you won't want to miss a moment of the swashbuckling fun in this comic adventure!
COMEDY, RATED PG
Season Subscriptions on sale now!
Single Tickets on sale April 11th!
SHERWOOD: THE ADVENTURES OF ROBIN HOOD is presented by arrangement with Concord Theatricals. (www.concordtheatricals.com)
Rating:
PG 13
PERFORMANCE DATES:
Friday, 09/02/22 - 7:30 pm
Saturday, 09/03/22 - 2:00 pm
Saturday, 09/03/22 - 7:30 pm
Sunday, 09/04/22 - 2:00 pm
Wednesday, 09/07/22 - 2:00 pm
Thursday, 09/08/22 - 2:00 pm
Friday, 09/09/22 - 2:00 pm
Saturday, 09/10/22 - 2:00 pm
Saturday, 09/10/22 - 7:30 pm
Sunday, 09/11/22 - 2:00 pm