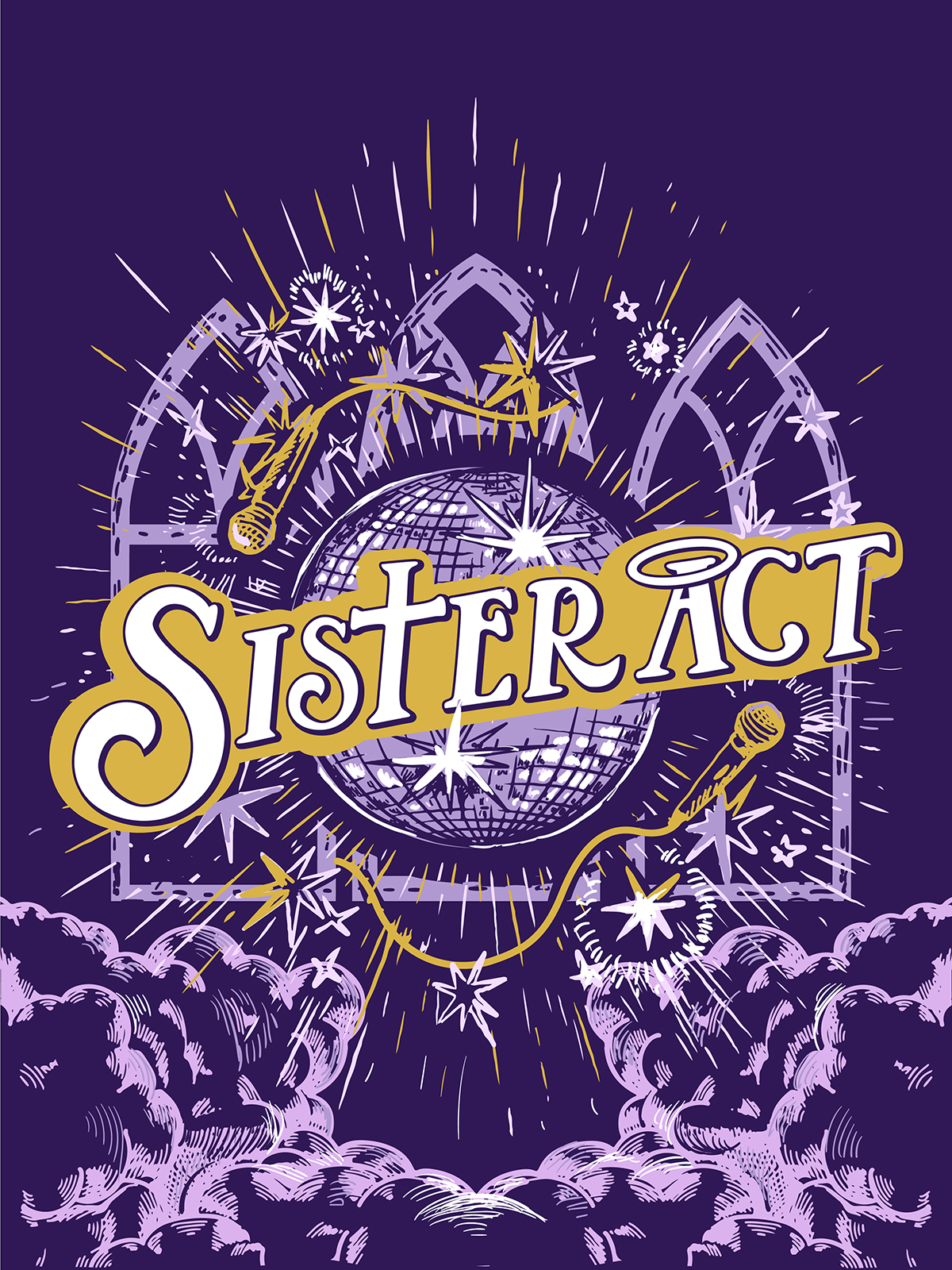 Book By: Cheri Steinkellner & Bill Steinkellner
Music By: Alan Menken | Lyrics By: Glenn Slater
Additional Book Material: Douglas Carter Beane
Based on the Touchstone Motion Picture "Sister Act" written by Joseph Howard
A Lyceum Premiere! Sister Act is the feel-good musical comedy based on the hit 1992 film. When disco diva Deloris Van Cartier witnesses a murder, she is put in protective custody in the one place the cops are sure she won't be a found: a convent!
Disguised as a nun, she finds herself at odds with both the rigid lifestyle and uptight Mother Superior. Using her unique talents to inspire the choir, Deloris breathes new life into the church and community, but in doing so, blows her cover. Soon the gang is giving chase, only to find themselves up against Deloris and the power of her newly-found sisterhood. Nominated for five Tony Awards, including Best Musical.
MUSICAL RATED PG-13
This production contains references to drug use, gun violence, adult language and content unbefitting a monastery. All children must have a ticket. Children under age 4 not permitted.
While there is no official rating system for live theatre, we have attempted to give patrons relevant information so they can make informed decision based on their own taste and judgment. 
Sister Act is presented through special arrangement with Music Theatre International (MTI). All authorized performance materials are also supplied by MTI. www.MTIShows.com
Casting by Jason Styres, CSA
Costume design sponsored by Marilyn Gordon
Additional support provided by

Rating:
PG-13
PERFORMANCE DATES:
Thursday, 09/23/21 - 2:00 pm
Friday, 09/24/21 - 2:00 pm
Friday, 09/24/21 - 7:30 pm
Saturday, 09/25/21 - 2:00 pm
Saturday, 09/25/21 - 7:30 pm
Sunday, 09/26/21 - 2:00 pm
Tuesday, 09/28/21 - 2:00 pm
Wednesday, 09/29/21 - 2:00 pm
Thursday, 09/30/21 - 2:00 pm
Friday, 10/01/21 - 2:00 pm
Friday, 10/01/21 - 7:30 pm
Saturday, 10/02/21 - 2:00 pm
Saturday, 10/02/21 - 7:30 pm
Sunday, 10/03/21 - 2:00 pm